This actividad has passed.
No Elevators Day
27 April • 9:00 am

-

2:00 pm
We join this initiative of the
International Association of Sport and Culture
(ISCA), which was born in 2015 under the protection of the
European Commission
. In Spain,
Sport for Education and Health
has the responsibility of coordinating actions aimed at keeping the population active and healthy through the practice of physical exercise. Currently, it is a Global Event that mobilizes millions of people in its annual celebration.
was created with one goal: to motivate people to choose stairs over elevators, as climbing stairs is good for our overall health and can give us a spark of physical activity at any time in our days.
It will be a global celebration of the movement for health and wellness. It's also an opportunity to show how we can #UsarLasEscaleras to add a boost of physical activity to a normal day, at home, at work and in public spaces. When you leave the elevator aside they are giving a very important example to the rest of society and helping to create healthier habits among citizens. Using the stairs burns more calories, does not consume electricity and contributes to a healthier and more active planet.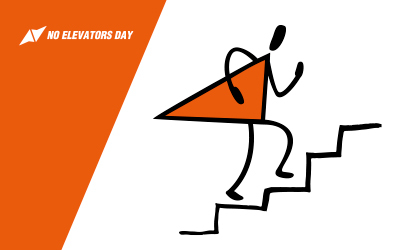 We get or Diploma accrediting participation na actividade.
¡Compártelo!